May 22nd 2017

#beelove
May 22nd 2017 was a day the world will never forget when 22 people lost their lives, and 250 people where injured while attending a concert performed by Ariana Grande in Manchester, England. A suicide bomber changed the lives of many and Manchester forever.
Graziano Fabrizi, an Italian artist, wants to pay tribute to those affected and to remember those lives lost and for those injured, by donated 100% of all money made from digital copies bought of his artwork. Money raised will go to Manchester Memorial Fund on Justgiving. (https://www.justgiving.com/campaigns/charity/welovemcr/manchestermemorialfund)
Synopsis:
Twenty-two bees come together in the centre of a nucleus of love from multiple directions.
The core itself represents the multi-cultural city of Manchester whose residence stand side by side. The middle tightens and, although time passes, the pain does not go away but the love and hope for humanity and Manchester Grows. Today we come to a crossroads where we look forward to the future but will never forget who and what was left behind.
Be Love Be Manchester
You'll download an authenticated copy of #beelove and receive:
- High Definition artwork
- Numbered Certificate of authenticity
DONATE £2 AND DOWNLOAD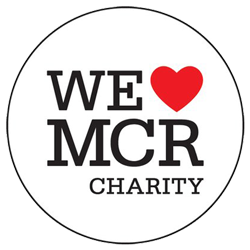 An extract of Graziano fabrizi's Biography
Graziano Fabrizi born on 19th May 1984 in Pescara, Italy. Husband and father of the sweet little Giulia.
Art History teacher at the Italian Ministry of Education.
Contemporary art can't escape in telling everyday life, becoming an active icon, a vector of messages of solidarity.
The artist's commitment today is to tell the daily vortex of emotions that life grants.
Art critic:
…"His Art is a daily and clear line that enhances the desire of art for the common people, a feeling as popular as revolutionary"…